In December 2020 -after the temporary stoppage derived from COVID-19 and several months of renovations- we inaugurated Eslava en Casa, the open area of ​​our production kitchen where you can buy almost all our dishes to eat at home.
This new concept is conceived to meet the evolution of both society and our industry. Also, with this new activity, we want to create another strong link with our neighbourhood and current clients, by approaching them our cuisine wherever the y need.
From number 5 and 7 of Alcoy street, 40 meters from the restaurant, every day we add five or more dishes to our usual menu, including meat, fish, vegetables, legumes, pasta, etc., that enrich our offer and make it as varied, healthy and complete as possible.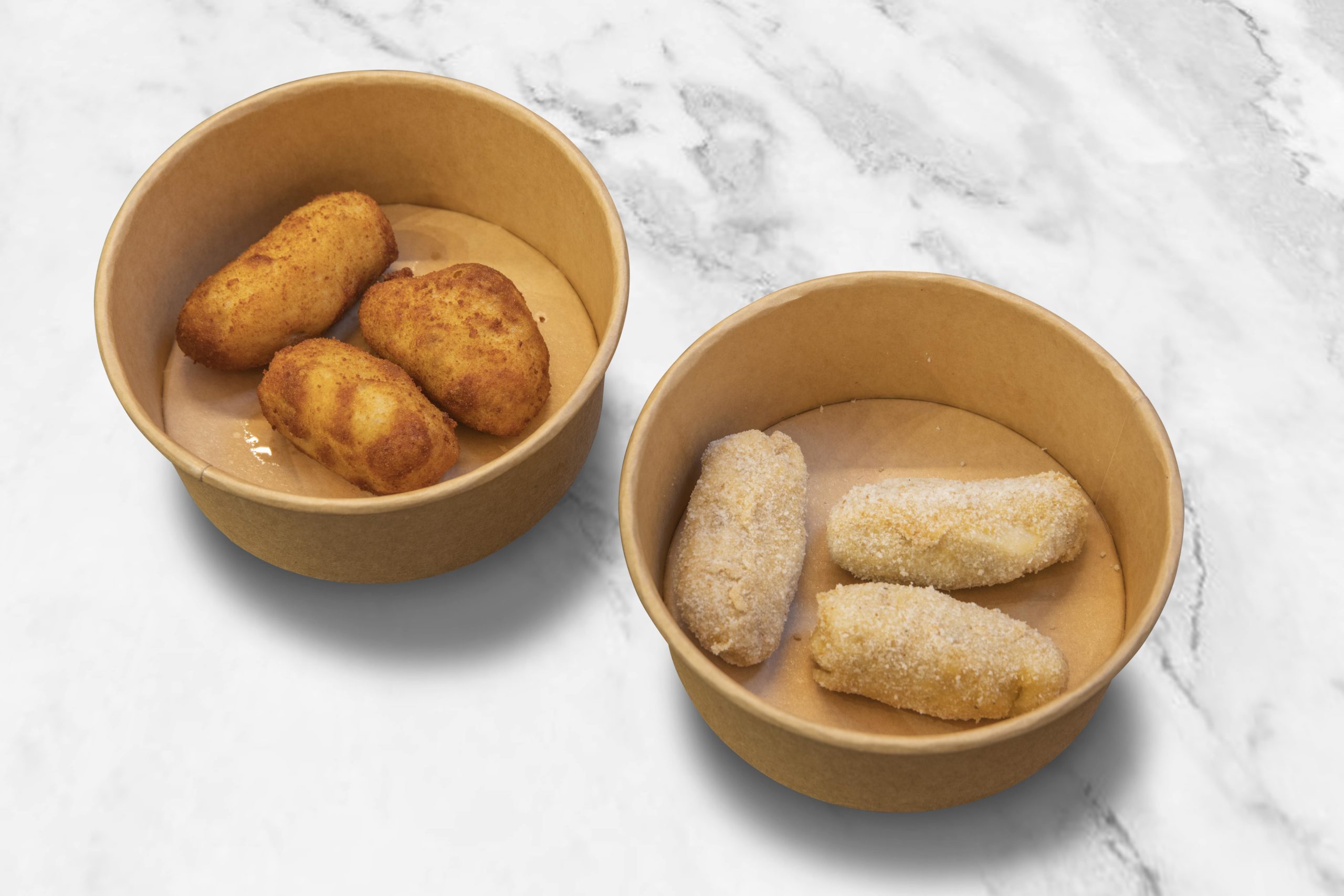 Openings
Tuesday to Saturday:
11:00-16:30
18:00-22:00
Sunday:
11:00 – 15:30 (July: closed)
Monday: rest.
All our containers are 100% biodegradable and respectful with the environment,
and are designed for optimal conservation and handling, when necessary, of each dish.